Simon Morton founded Europe's leading presentation design company Eyeful Presentations in 2004. His goal was big but simple—support businesses to create more powerful, engaging and effective presentations that make the most of the opportunities and deliver results. Twelve years, thousands of presentations, and millions of engaged audience members later, Eyeful's mission continues.
Simon's book, The Presentation Lab continues to make waves and has been released around the world in six languages. He is globally recognized as a thought leader in the field of presentations and now dedicates much of his time to speaking, writing or coaching businesses on how to make the most of every presentation opportunity.
In this conversation, Simon discusses the state of the presentation industry. Rob Bailey, Managing Director at Eyeful Presentations, joins Simon in this conversation.
The video below is transcripted on this page.
Geetesh: Simon, how do we see the presentation industry changing this year and next?
Simon: I think personally, that we are in a pretty exciting place at the moment within the presentation sector. We've probably never had it so good in terms of people being aware of the impact that presentations can have.
Not everybody is there yet but certainly, there is a real sense that things like TED and people understanding more about the power of things like storytelling, has really prompted people to approach presentations, and frankly approach our business, in a slightly different way.
Rob: We have seen it more and more with our customers over the last few years; rather than approaching us with a starting point of improved design, they are saying that the real benefit they want to see is better engagement with their audiences. They want to get their message across more effectively, to make their presentations impactful. So they are recognising the power their presentations hold as a tool for interacting with their clients.
Simon: "Yes", exactly that seems to be the measure now …"Yes, we still undertake lots of work making slides look prettier, but that is normally only the first stage of a longer, more in-depth engagement; now the conversations get deeper a lot quicker".

Simon Morton
Geetesh: Are there any specific trends that hold your attention and are there trends that are temporary or short lived as a fad?
Simon: It is a good question. The first thing that leaps to my mind is technology.
Presentation technology, there seems to be a new one coming out every week, be it cloud-based, be it app-based or what have you. The most successful of these new technologies is Prezi; in my mind they have done a great job, but one of the frustrations I feel is it has become a bit of a fait accompli in the eyes of a number of people, in that you are either a Prezi person or a PowerPoint person—and that is ridiculous in my mind. I think they are complimentary and all the new technologies that are coming to the fore are there to support the presenter in engaging audiences; it is not trying to get one over another piece of software.
Rob: That is a really important point, one of my biggest frustrations with any prospect or customer that approaches us is when they lead the enquiry with technology; "I want a Prezi", "I want a PowerPoint", or "I want to use my iPad". So the key thing we try to drum into people is that starting with technology is the wrong way to approach this; the better starting point is to get the story right, the messaging nailed down, and the content to support this all aligned. Once these elements are agreed…only then is it the right time to decide what the most appropriate technology is for it to be delivered on, with this decision being based upon the make up of the audience, and the environment in which you are going to be presenting.
Starting off with Prezi for an informal one-to-one chat over a coffee table is not going to be the right thing to do; neither is PowerPoint for that matter.
Simon: I think Rob is absolutely spot on. All of that said, we are still very excited by some of the new technologies that are out there.
Augmented Reality using things like Microsoft HoloLens is something we are getting quite excited about and we're starting the process of getting our heads around this technology and how it could be incorporated in the business world of presentations. You can see it being used very successfully and very commercially with Pokémon Go. If we can start introducing that type of technology into engagements with audiences, that is really exciting for our sector and very much something we want to get behind, so it is very early days but from our side there is a huge amount of potential there.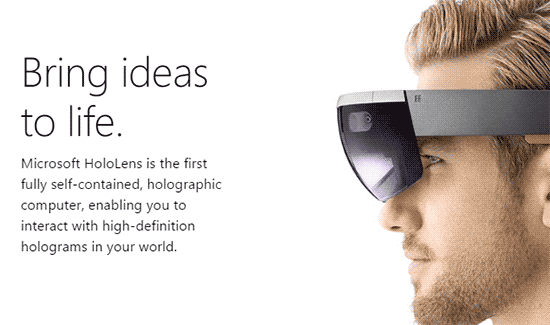 In terms of fads, one of my frustrations is storytelling.
Fundamentally, people have made it way more complicated than it needs to be. Storytelling as a concept is really simple and its use within presentations is really simple and should feel natural.
People have overcomplicated this process and as a result, I fear, people will have tried it, felt it was too hard to work and then stepped away from it. That's not good for our industry; we need to simplify storytelling, we need to make it accessible to everybody, and from my side, that is a concern…that it does not become a fad.
Geetesh: Your company works for so many clients and designs thousands of slides for them. What is the single most important advice slide designers can heed to which makes them understand customer requirements better?
Simon: Senior slide designers, particularly on our team, all demonstrate a particular trait; they constantly ask and prompt questions from the consultant within the business before going to work. The more senior they are, and the closer working relationship they have with the consultants, the more confident they become to challenge and forward their own design ideas.
50% of the design process, maybe more really happens on paper. Slide designers should never dive on screen without first having sketched out the idea.
Rob: To me there are two types of designer: Designers who design a set of distinct slides, working on each individual slide, making each slide as good as they possibly can visually; then there are those that look at the whole picture and what the overriding message of the whole presentation is, looking at the overall structure and narrative arc, before starting on any of the slides.
Simon: Templates and Masters within PowerPoint should work for you. The reality is that they are there to help, and if you tame Masters, you get Templates working for you. All of the time consumed in stuff like fonts and color schemes can be fixed, very, very quickly. Finally, I think that the more consistent you can be in terms of animation, the better chance the presenter will have to deliver a coherent and engaging presentation.
See Also: Simon Morton on Indezine
Connect with Simon Morton on LinkedIn or follow him on Twitter.
---
---