We have so many interactive and communicative visitors on Indezine.com. They get in touch via email, or the feedback forms, or via our chat applet, and even through our LinkedIn and Facebook communities. One question that has come up often is about topics for Pecha Kucha presentations. So I decided to do something about these questions by writing this post about easy topics for Pecha Kucha presentations.
See Also: 10 Tips for Pecha Kucha | Pecha Kucha Questions
Let's start with wondering about why do readers ask for topic ideas? Why not choose something that's close to their heart or something that inspires them? That's because Pecha Kucha presentations are not your typical PowerPoint slide decks. In fact, there's no rule in Pecha Kucha that dictates you must use PowerPoint. As long as you have twenty slides, it does not matter if you are using PowerPoint, Keynote, Prezi, Google Slides, a PDF, or even a program that advances photographs. Just remember that these presentations are limited to twenty slides that show up for only twenty seconds each. And the presenter must speak all along, while the slides are showing and changing.
The second reason people ask for topic ideas is that this might be their first Pecha Kucha presentation, and they are not sure what will work, and what won't.
Yes, it is a good idea to use a simple topic, and it helps if the topic is something you are excited about. The Pecha Kucha site says, "The key to a great presentation is to present something you love."
But what are simple topics, that excite you, and are interesting to your audiences? Of course, if you already have a topic, you need not read further, but if you are still looking for ideas, here are ten easy topics that you can use for your Pecha Kucha presentations.
1. Share Travel Experiences
Did you get back from an around-the-world trip, or did you go to Antarctica? Or did you do something more simpler, like a sightseeing trip around your own town, or a little more amazing, like a visit to the Great Wall of China or the Taj Mahal in India? Yes, you can show photos, but more importantly, show photos about your experiences while traveling, and speak about those experiences.
Talk about your fears during your travels, and how you overcame them. Was there something surprising that happened–something you never imagined? Did you meet a close friend unexpectedly in a place halfway around the globe? See, any of these travel experiences will interest people, if they are accompanied by some great visuals. But make sure that you don't get into too much detail because you only have twenty seconds for each slide. And audiences only want to see the larger picture–they don't want to know about every small detail!
For slides, use pictures that you clicked on your vacation. If you are not the camera-happy type, you can try to get shareable pictures from sites such as Flickr. See our Searching Flickr for Creative Commons Pictures page to learn more.

Taj Mahal, photo by Geetesh Bajaj
---
2. Talk Food
If there's something audiences love more than travel, it's got to be food. Why? That's because rather than traveling around the world, food can make the world travel to your table.
If you love to cook, you can share your favorites, and by favorites, this could be just names of your favorite foods with pictures. You want to share entire recipes? Wait, there may not be too much time to share entire recipes, unless you use all twenty slides for just one recipe–and that's a great idea too. You can then talk about the ingredients, the preparation, the cooking, and the eating.
You can also talk about what recipes you like to cook, and why? Are the ingredients interesting? Or did you invent these recipes? Or are they family recipes handed down through generations?
If you identify yourself more as someone who enjoys eating more than cooking, then you can share a list of your favorite restaurants, and what you like to eat when you go there.
Of course, the food theme has so many more possibilities: you can take about making candy, your success with vegan meals, your discovery of Japanese cuisine, or the herbs you grow in a kitchen garden. As long as you are passionate about food in some way, you already have an amazing topic for your next Pecha Kucha presentation.
So what do you stay away from? Avoid talking too much about violent food, especially if you know your audience has a fair share of vegans and vegetarians. Never show pictures of killed animals, and if some food is not allowed as per customs of a particular religion, you may want to avoid that topic too.
Pictures for food are so easy to click, find, or discover. Just click what you eat at home, whatever you cook, or anything you order at a restaurant. Pictures clicked with your camera phone are usually good enough, as long as you present the food aesthetically.

Pan Pizza, photo by Geetesh Bajaj
---
3. Emotions, and Controlling Them
Does any one emotion scare you, or have you found a way to control that emotion? Which emotions? These could be something that you want to control such as fear, jealousy, anger, greed, or any number of other emotions. But then there are positive emotions too that you can talk about, such as caring, happiness, laughter, love (including parenting), and more. Of course, there's no need to control the positive emotions as much.
With negative emotions, you can devote a few slides about how they come about in people, their disadvantages, and ways to control them.
With positive emotions, you can talk about why they are opposites of negative emotions, and how they can benefit others–and you too.
Clearly, each emotion has so much information available to be shared, that you will have to stop when you have content that is sufficient for twenty slides.
Also, it's better to not go into too much detail about emotions, and also don't fall into the trap of sharing too much about yourself in a Pecha Kucha presentation, because not everyone in the audience is your best friend.
Finding pictures about emotions can be the easiest, and also the most difficult! Why? That's because it's easy to find pictures about common emotions such as happiness or grief. But complex emotions such as anger or greed are different–how many pictures of angry people can you show? And greed is relative as a subject because one person's necessity may be another's indulgence. In such cases, you will have to weave a story and look at situations where these emotions show up. You can also use plain text, such as quotations for such slides, although you'll have to restrict such quotations to just a few slides.

Image: Pixabay
---
4. Looking at the Future
This is a fun topic, and you can let your imagination soar. What about how air travel will function forty years from now? Or how kitchen gadgets will change in the next hundred years?
Or how will changes in electricity, phones, make-up, books, or even security change the society in the next ten, twenty, or thirty years? This type of topic is great because you are only limited by your imagination–and audiences love to explore the future along with you.
You may have a tough time finding visuals that correspond to your imagination. You can therefore doodle on paper, and then scan or photograph your doodles, that can become slides for your Pecha Kucha presentation.

Image: Pixabay
---
5. Explore Satire
OK, this is not everyone's cup of tea. But if satire is close to your heart, it can be a great topic for a Pecha Kucha presentation. Make sure you identify that you are using satire right at the beginning, so that your audience can consume your content in the right spirit.
Try to make some fun of yourself too, rather than always poking fun at others–this approach will balance your content. Also, there's no need to be overly mean or sarcastic. Keep your satire fairly simple. After all, how much complicated can you get in twenty seconds?
Visuals for satire slides can include photographs and cartoons, and you may want to source your visual content from copyright free resources such as Creative Commons or Public Domain repositories.

Image: StockUnlimited
---
6. Explain What You Do
How many times have you delivered a presentation for business reasons that tells audiences about what you do, or what your company does? Now what if you were to spin those same slides, and make them a lot less formal? What if you were to remove anything that cannot be shared outside your business, and replace that with fun experiences and even mistakes that taught you lessons? Won't that make a very interesting Pecha Kucha presentation?
So why not just follow this option, and create an unusual slide deck that explains what you do, but not to business partners or clients! Imagine you have to explain what you do to your ninety-year old grandmother and to a ten-year old nephew–both at the same time? Won't such an audience give you an excuse to add more pictures? Well, that's exactly what you need in a Pecha Kucha presentation.
You can click a bunch of selfies and use them here, and even use some of your old pictures. You can share pictures of locations where you worked as long as you are not breaking any copyright rules, and also use anything you please, as long as you believe that you would find these pictures interesting if you were a part of the audience?

Image: Pixabay
---
7. Create a Picture Show About Your Hobby
Do you collect stamps or fruit boxes? Do you enjoy embroidery or video-gaming? Is astrology something you love, or maybe shopping is something you excel at? People have so many hobbies, and the stranger your hobby is, the more interested your audience will be to hear more about it. You can talk about what got you started, why you continued, and why you plan to follow along your hobby for years to come.
And then talk about whether your family loves your hobby or hates it, whether they encourage you or not, and share a funny story that involves your hobby.
The best part about doing a presentation about your hobby is that the content you want to show is right there with you–and you can often click pictures of your collectibles at home. If you have an outdoors hobby, make sure to take your camera along when you stepping out on hobby-time. And if your hobby is photography, then you already have enough visual content.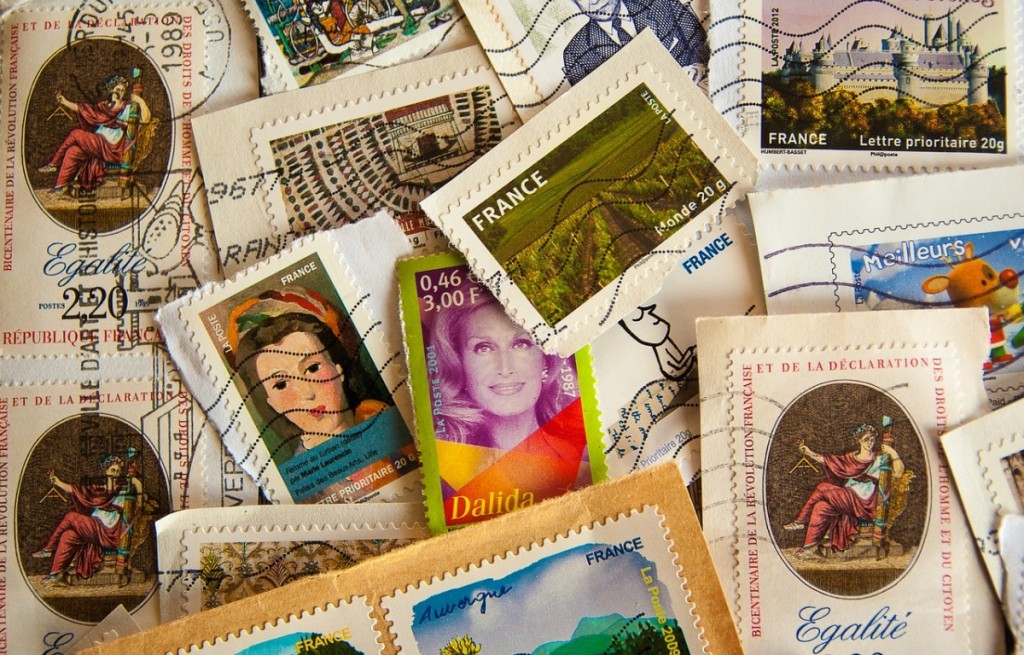 Image: Pixabay
---
8. Talk about Pets
Everyone loves pets, because pet-owners want to know more about pets of other people. And those who are not pet-owners want to know what make you so passionate about your pet. Either way, this is a very successful topic because it's easy to share simple experiences with your pets in a few words, that fits within a single slide; and you can also share a longer experiences across multiple slides.
While talking about dogs and cats can be interesting, talking about uncommon pets may be more interesting for audiences because everyone wants to hear about something they have never experienced, and audiences want to relive those experiences, along with you.
If you have pets, you most certainly have many pictures of them.

Image: Pixabay
---
9. Ten, Fifteen, or Twenty
If you find everything difficult, the easiest answer is to create a list of "ten, fifteen, or twenty" best or worst of anything and use that info to create a Pecha Kucha presentation. What about ten favorite songs, twenty favorite movies, or something more exotic like fifteen poisonous plants?
If your list has ten items, you can dedicate two slides per item. If you choose fifteen, you can use the extra five slides to add an intro and conclusion. If your list has twenty items, you get one slide per item.
Such lists can also include inspirational quotes about a particular topic.
For visuals, use anything you like such as pictures, doodles, newspaper clippings, quotes, charts, tables, and even maps–or combine them all together as long as you respect copyrights. Learn more in our Picture Copyrights page.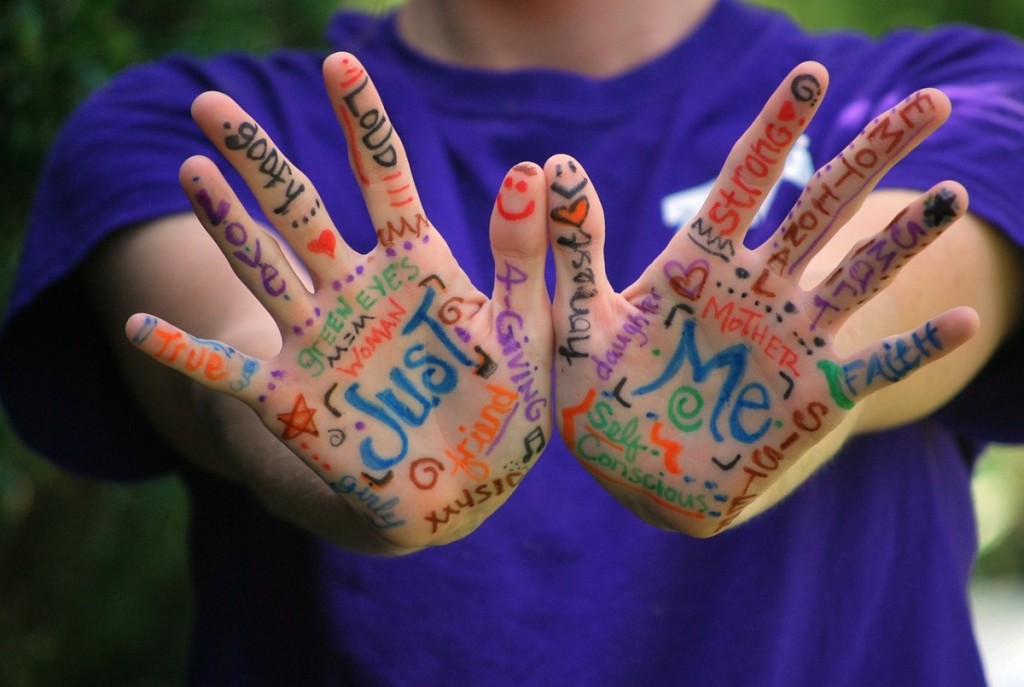 Image: Pixabay
---
10. Talk About What Not to Do
OK, here's your chance to hand out to wisdom to unsuspecting folks. Show your most intelligent facial expression, and share wisdom. Really? Is that even a real suggestion on this list? Yes indeed, but that's only half the story. Here's the other half we never told you about: the key to success in such presentations is to show your human self and admit that you have made many mistakes in your life, but you learned from those mistakes, and will now share your wisdom with others.
Every human is different, and is also a subject-matter expert in some sphere. To attain that expertise, you must have made mistakes and must have used those mistakes as stepping stones to success. Talk about those stepping stones, and tell your audience about the mistakes they can avoid.
Visuals for such presentations need to be calm and not overly colorful. Use scenery that shows dawn or dusk.

Image: Pixabay
---
Topics To Stay Away From
As with anything else, stay away from religion, sex, and politics because almost anyone can attend a Pecha Kucha presentation. You should therefore stay away from any topic that could be minutely controversial.
---
---
---