by Kurt Dupont
PowerPoint is a very resourceful tool that can help businesses achieve more. Unfortunately, there are several possibilities within PowerPoint that people don't know. The only thing that people know is how to design the presentations, but they don't know they can use certain tools to better enhance those presentations and achieve more. Some people will complain how they hate PowerPoint and others say that PowerPoint does not help them in achieving what they wanted. Here are some of the three things that you need to know about PowerPoint that will help you learn how to use PowerPoint in more resourceful ways.
1. How to Use PowerPoint in Data-Driven Slideshows
People will prefer making decisions using visual content instead of using the text and numbers on the content. The use of PowerPoint in creating data-driven slideshows is very resourceful for a business. It entails the use of real-time dynamic data to make a presentation more meaningful in PowerPoint. A good example is where you can use graphical data of people making bookings in a railway station or even people making new subscriptions for an online course. This is a better way of making use of PowerPoint since you have the ability to link the presentation to the real-time database where it pulls information, and you are able to relay the same on a real-time basis.
This is even useful in a business because you can be able to make a decision based on the real information in the time that you open the data.
There are various advantages of making use of real data in your PowerPoint presentation. They include the following.
You are Able to Detect a Discrepancy and Make Corrections.
If you are using the real data on your PowerPoint by using DataPoint tool, you will be able to detect any discrepancy and seek clarification immediately. This means that you are able to make a quick check on your data and incase there is a problem in the database you correct it immediately.
You Can Easily Make Comparisons Between Several Data Sets.
Through the use of data-driven slideshows, you can easily make a proper real-time comparison and be able to make a good decision. For instance, you can be able to compare the same dataset against two attributes or parameters and see the effects. Then using the possible effects, the management can be able to conclude better.
Data can be based on excel sheets and converted into graphical presentations like pie charts, and  bar graphs or any other data analysis method. You can be able to display data from events taking place at real time, make announcements backed up by the data and so much more. All this is through the use of DataPoint.
2. How to Use PowerPoint in Live Reporting
In a business, you need speed, reliability, and transparency in reporting. Reports are important for decision making, to give a clear picture of how the business is fairing on, and also helps in pinpointing problems that may occur in the future. Therefore, PowerPoint is a good reports presentation tool, and its usefulness can be enhanced by using DataPoint. PowerPoint will make your business reporting better if you are using the data-driven slide shows. Here are some of the reasons why you should learn how to use PowerPoint in report presentation.
PowerPoint is Easy to Navigate Compared to Excel
When you compare PowerPoint report presentations to excel report presentation, you will find that the PowerPoint presentations will be easier to navigate and also to visualize. Therefore, the audiences are able to make decisions faster, and it becomes easy to know what is happening without having to make calculations. With the seamless navigation in PowerPoint, it is easy for the business to go through a report.
You Can Use Multimedia Enhancements on Reports
With PowerPoint, it is easy to make the reporting process more interactive and friendly by using multimedia tools such as voice over text and be able to capture the attention of your audience easily. This makes PowerPoint report presentation more interesting over Excel sheet presentation. With the multimedia integration that is within the PowerPoint platform, reporting becomes better.
PowerPoint Presentations Offers Automation Choices
With the DataPoint add-on, you can be able to link your reporting to the live database platform such as excel and therefore enjoy the capability to automate your report presentation. For instance, in an airport, you can show the delays and arrivals screen better by use of the ability to automate in the PowerPoint.
3. How to Use PowerPoint for Digital Signage Presentation
Use of digital signage is made possible through the use of PowerPoint presentation platforms. For instance, in road construction, you can place a PowerPoint powered digital presentation to show that certain road is closed and direct people to new diversion. This makes signage more interactive, and therefore people can get instructions clearly. Another use is in a railway station to show people where the waiting room and where the check-in queue is. The use of images and animation relays the information better since the target audience will be in better position to pay attention to the signage.
Digital signage becomes better if the display media can be controlled online. Meaning you can be able to load new presentations online and be able to relay data directly. With PowerPoint for digital signage, you can achieve the following
Schedule Playtime
You can easily set the playtime and leave the display screen on and when it is time to play the signage message; this is done automatically without the need for having a human resource to do that. Therefore you are able to achieve more.
You Can Determine the Playlist
Using PowerPoint, you can easily determine what type of images will play and also the music playing in the background. The ability to use voice over text makes the signage more interactive.
Central Control
Through the use of PowerPoint for Digital signage you can be able to control several stations at the same time with minimal interruptions and on schedule. For example, you can control different stations from a central location.
All, these PowerPoint capabilities, can be enhanced through the use of iPoint. With the advances in the presentation technology, it is good for businesses to adapt to the new techniques.
---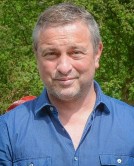 Kurt Dupont is a solution provider who would go out of his way just to ensure he brings out the best when it comes to issues that has to deal with data-driven presentations, data visualization, and digital signage software.
He started by working at airports worldwide to set up airport databases and flight information screens. This evolved to became the basis for PresentationPoint.
---
---