By Kurt Dupont
There are tools available to show websites on PowerPoint slides like LiveWeb and LiveSlides. I'm recommending them often. You can use that to draw a web browser object on your slide, and then specify the URL to show in there. When you run your slideshow, you will see that website on a given slide. Every time the slide is shown, the website output is rebuilding and displayed again on your television screen or other display. People often use this technique to grab legacy data from a reporting website or e.g. to show local weather information.
This technique does have a few caveats because of the web-browser technology:
No PowerPoint Shape
In PowerPoint, you have great shapes like text boxes, tables, rectangles, etc. You can transform and modify these native PowerPoint shapes to fit your design needs. With LiveWeb and LiveSlides, this is not true. They basically place a web browser object on your slide. And even that is not a normal native PowerPoint shape that you can modify with shape editing tools in PowerPoint.
Not Editable
A text box or any other native PowerPoint shape can be formatted. Borders, fill colors, fonts, etc. can be changed, and font formatting such as bold, caps, shadows, and so on can be applied. What you display in a web browser shape, though, is static. The designer of the website determines the look and feel on your slideshow. You have no control beyond that.
On the other hand, you can use our DataPoint add-in for PowerPoint to get in raw data like weather, for example, and then use it within text boxes and images that you format as you deem fit.
No Brand or House Style
Since you have no control over the layout of the website, you cannot comply with your company's design guidelines and house style. This results in the website's appearance jarring with the rest of your presentation.
Website Build-up Visible
This may be the worst problem. Every time a slide is presented, a complete rebuild of the website is executed in front of the audience. You see an empty web browser, and then the text shows up, followed by images that are loaded one by one. Maybe you don't mind, but in the professional digital signage or AV industry, this delayed technology is not acceptable. They want to see the website output in an instant.
---
So, is there a better way? Yes indeed, and we call this the DataPoint way.
The DataPoint Way
Use LiveSlides and LiveWeb when you don't mind all the disadvantages listed above. However, if you want results that are different and more professional, then take a look at the DataPoint way.
DataPoint is also able to show websites on your slides but it uses a different technology. It takes an image of the website in the background and shows that up-to-date image on your slide. With this approach, you have the advantage that no build-up of the website is visible on your television screens or other displays. Loading a picture is very quick. You even have the option to transform that image into a circle or put a dark transparent layer over it.
DataPoint has two options to accomplish this objective. You can generate and grab that image locally on the display computer (while the slideshow is running), or you can use a server to generate the images for you.
Sometimes the technology used on websites is complicated, and the local website grabber technology is not to be able to capture exactly what you need. In that case, you are better off by using the server-side website grabber technology.
1. Local Capture
Everything starts by just inserting a normal and dummy images on your slide. Access the Insert tab of the Ribbon and click the Pictures button. In the resultant dialog box, browse to a picture that you can start with. Any picture will do. It will be replaced by your website in a moment. While you have this dummy picture selected, click the DataPoint | Web URL option, and the form shown in Figure 1, below will open.

Figure 1: DataPoint Web URL Properties
Now, select or fill in these options:
Source: Local
Website URL: Type in a web URL
Width and Height: Add values as needed
Timeout and Delay: Add values as needed
URL refresh rate: Select the Only once at opening of the presentation option or select the Continuous updating option, and choose a time.
When done, click the OK button and DataPoint will procure a captured image of the website that you specified as the URL. This can take a few seconds to complete. Once done, the picture you inserted on your slide earlier, is replaced with the captured image of the website. You can resize this picture as you need.
Note that rather than setting the width and height of the image, you can check the option for a Full page image. When you check this option, DataPoint clears the height and will change the height accordingly to the content of the website.
Furthermore, you have an option to set a timeout and you can specify a delay before an image is taken. This can be handy if you don't want to capture the first moment if you have some animation on the page and you want to delay the captured image to make sure that the animation is running or completed.
Finally, you can set the refresh rate. In Figure 1, above, we set DataPoint to refresh every 30 seconds the captured image of the website, to show changes.
2. Server-Side Capture
Local capturing will probably work for 90-95% of the websites. However, another technology is used where it is not possible to capture all information from some websites. Typically, this happens when you are missing a layer with some sources, such as traffic or weather info.
In such scenarios, DataPoint can now capture such websites via a remote web server. We have selected ApiFlash for this purpose.
ApiFlash Pricing
When you sign up for ApiFlash, you can choose the pricing plan you need. There is a Free plan with 100 captures each month. They also provide more plans, and you can choose the plan that works for you, depending on the number of captures you need. Their highest-priced plan provides 100,000 captures a month.
Sign up on the ApiFlash site, and you will be provided with an access key, that needs to added within the Access key text box, shown in Figure 2, below.

Figure 1: DataPoint Web URL via Server-side Source
The rest of the options are all identical to Local capture.
Play your presentation, and every 30 seconds (or whatever value you specified), a new image will be captured and updated on your slide. This change happens very smoothly, and you will not even see content updating.
---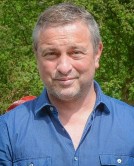 Kurt Dupont is a solution provider who would go out of his way just to ensure he brings out the best when it comes to issues that has to deal with data-driven presentations, data visualization, and digital signage software.
He started by working at airports worldwide to set up airport databases and flight information screens. This evolved to become the basis for PresentationPoint.
The views and opinions expressed in this blog are those of the authors and do not necessarily reflect the official policy or position of any other agency, organization, employer or company.
---
---