PowerPoint and Presenting News: December 9, 2014
Created:
Tuesday, December 9, 2014, posted by
Geetesh Bajaj
at 5:00 am
Updated:
at
This week we bring you the amazing Organic Shapes collection. Plus explore our new Female and Male Heads silhouette graphics. We also explore the interface of the new Haiku Deck option within SlideShare, that lets you create slides. We also have a bunch of tutorials on creating charts in PowerPoint 2013 for Windows.
And don't miss the new discussions and templates of this week!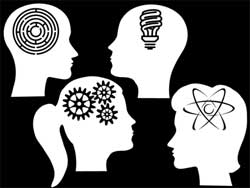 Read Indezine's PowerPoint and Presenting News.
Categories: ezine, powerpoint
Filed Under: Uncategorized
Tagged as: Ezine, PowerPoint

Microsoft and the Office logo are trademarks or registered trademarks of Microsoft Corporation in the United States and/or other countries.