The Information Age has brought about significant changes in the way we live our lives, the way we interact, and the way we do business. Amid a tidal wave of technological advances, one area that has not changed very much in the past decade is the way companies present themselves to clients and potential customers. Until now.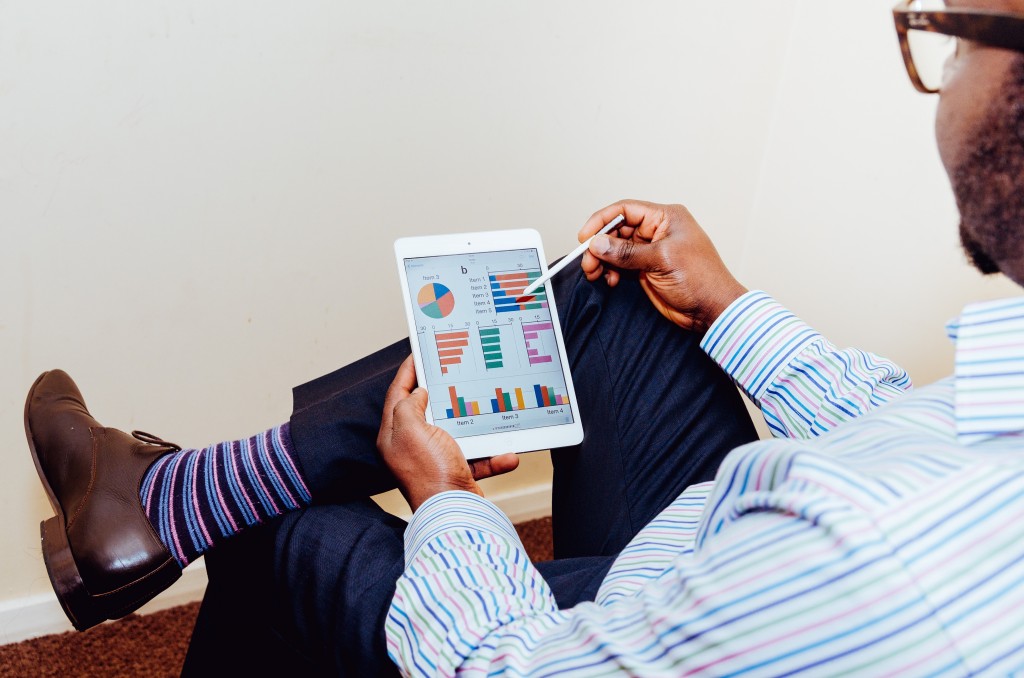 Photo by Olu Eletu on Unsplash
Launched in 1990, Microsoft PowerPoint has been the industry standard for over 30 years, with more than 1.2 billion users worldwide and a market share that was estimated at 95% in 2012. But for all its utility, PowerPoint is a limited platform. In an ever-evolving and fluid business environment, keeping all information, branding elements and messaging current and in line with company direction has become an extremely labor-intensive enterprise. Additionally, many professionals have recognized a need to present their most important information in new and more creative ways.
Presentation management strategy has changed the paradigm for boardroom pitches and executives are starting to notice.
Companies dedicate significant time and dollars on marketing initiatives to stay competitive and differentiate themselves. From brand re-designs to messaging, website updates and content development, it is imperative for marketing executives to get the most out of their internal investments.
This is no more evident than in sales technology. In fact, research firm Forrester published a comprehensive report in May 2016 entitled Breakout Vendors: Sales Content Management.  One of the findings was that:
"Innovations in technology have enabled salespeople to change the way they sell. Selling will continue to shift from a rep selling the merits of his products and services to a dialogue where the reps and buyers collaborate to align products with business needs. Mobile and web tools lead the charge for sales transformation." 
Presentation management ensures that your sales force is using the most up-to-date information and messaging at every meeting. Creating that seamless brand experience that executives are starting to take more and more notice of. This trend of design-focused thinking at the executive level is beginning to find its way into all aspects of companies large and small.
Creating these seamless brand experiences across all touch points has risen to the highest levels. Take for example Pepsi's CEO Indra Nooyi. In a recent interview in Harvard Business Review, she noted:
In the past, user experience wasn't part of our lexicon. Focusing on crunch, taste, and everything else now pushes us to rethink shape, packaging, form, and function. All of that has consequences for what machinery we put in place—to produce, say, a plastic tray instead of a flex bag. We're forcing the design thinking way back in the supply chain.
This intense focus on experience is what drives today's executive to look beyond basic creative and look across all communication channels.
Presentation management brings a synergy to all of your company's valuable content, seamlessly integrating all elements of your brand into one consistent library
Implementing a presentation management strategy enhances your sales team's ability to convert more leads into clients – not only by ensuring that all information is current, accurate, engaging and compliant – but also by granting account executives access to your organization's entire library. Armed with the ability to easily utilize content developed by the brightest minds in your organization, read background and training materials to further expand their understanding of your company's short and long-term objectives and deliver the information directly to clients, presentation management optimizes your sales team's productivity. Envision a scenario in which your mid-level sales representative is easily able to cite data about pending product upgrades or new company developments as stated by your Head of Product Design or CIO. Put simply, presentation management elevates your sales force, and your products, while also enhancing your company's image in the eyes of your clients.
In fact, research firm Forrester recently published the findings from their 2016 Global Business Technographics® Marketing Survey and found that 71% of respondents listed "Develop new products or services" as a top marketing goal over the next 12 months. Further, 70% of respondents listed "Refresh or strengthen our company's brand" as a top marketing goal as well. WIth both results falling in the top 3 priorities for the year.
It's the next best thing to bringing the CEO on every sales call.
Presentation Management goes well beyond the typical slide deck. It is helping to transform boardroom presentations into "active enterprise communication assets." It leverages all of your company's content, including websites, brochures, advertising campaigns, direct marketing, social media and public relations, and also incorporates and integrates the invaluable work done by your research, finance, product development, sales, and marketing teams.
The bottom line? Presentation management improves your bottom line. It is an inexpensive, fast and easy way to optimize the productivity of your digital content as well as every employee within your organization. It's every CEO's dream. And it's starting to come true.
---
AlexAnndra Ontra, co-founder of Shufflrr, is a leading advocate for presentation management. She has been providing presentation technology and consulting services to global enterprises for over 15 years.
At Shufflrr, she oversees all client services and is a leading expert in presentation management strategy, implementation, and adaptation.
This article originally appeared on the Shufflrr site.
---
---