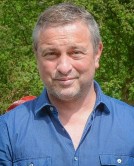 Kurt Dupont is a solution provider who would go out of his way just to ensure he brings out the best when it comes to issues that has to deal with data-driven presentations, data visualization, and digital signage software. He started by working at airports worldwide to set up airport databases and flight information screens. This evolved to become the basis for PresentationPoint.
In this conversation, Kurt talks about the Presentation Summit, being held in San Antonio, TX this year from October 6 to 9, 2019.
Geetesh: Kurt, please tell us about PresentationPoint. What brings you to the Presentation Summit in San Antonio?
Kurt: Thanks Geetesh, for this opportunity. Well, PresentationPoint is a software company from Belgium and for 21 years now we are building software solutions around and on top of PowerPoint. We originally worked at the airport industry where one must display flight information in real-time on multiple television screens. We created databases with flight and resource information.
One challenge always was to bring that hot data to their users; the passengers and the airport/airline staff. So that brought us into presentations, and when you say presentations, you say PowerPoint.
So our first PresentationPoint product was a PowerPoint plugin to display real-time information on your PowerPoint slides. That is how it started. Now, 21 year later, we have multiple products but that first one, called DataPoint, is still our best-selling product. People use it at schools, factories, offices, etc. to display other real-time data on data-driven television screen in a building. When you see a television with a presentation on it, data-driven or not, it sure can be a PowerPoint presentation, driven by our tools. Or another sample is to use PowerPoint and use DataPoint's mail merging functionality to generate custom presentations on the fly.
We are going to the Presentation Summit now for the 3rd year on a row. It is not a huge event, but it brings together the right people of the presentation industry. You will be able to meet potential customers, design agencies looking to extend their knowledge, and other companies promoting their products and services. But best of all, at the Summit you get and learn new ideas: see some animation specialist in action showing his last super-animated presentation, someone revealing how to use PowerPoint for designing leaflets and brochures etc.
This year we will showcase a new product called SignageTube at the Summit.
Geetesh: Many of your products allow PowerPoint slides to connect with and display content from databases, but SignageTube, your new product takes a slightly different approach. Can you tell us more, share some usage scenarios that will help users understand possibilities?
Kurt: Our new SignageTube service is basically digital signage in the cloud. Signage are signs and messages that we use to communicate to the viewers. Think about arrows above a highway. That is signage. Digital signage is basically the same but it is using digital technology to display the information. So not a printed arrow with a city name on a traffic sign. No, here think about a LED screen where we display that info. Or think about a television screen for way-finding in a hospital.
Our product is a software suite in the cloud where one can upload a presentation or video to your SignageTube account, and then schedule when and where this media file should be showing.
So, you can be working at the HQ of a hamburger chain. You have multiple hamburger restaurants and at each location you have one or more television screens. So, you design a brand new presentation or commercial in Microsoft PowerPoint for a new hamburger menu that you are promoting tomorrow. Add some pictures or videos, texts and descriptions flying in, pricing info, nutrition facts etc. Once you like how the slideshow runs, you upload the presentation to your account and you create a new playlist with this media file for playback, starting tomorrow 10AM.
In the cloud, our servers will convert all files to videos files. Why video? Because video or MP4 is a cross-platform media that can be played on windows computers, android televisions, iPads etc. The software on the remote computer will download the movies and start playing it locally, like a television and channel that you are watching. But here, you at the HQ, are determining what channel people should be watching in your shops. So basically, SignageTube is the new Netflix for companies. And the best part, a SignageTube subscription gives you access to a library of nicely designed digital signage templates in PowerPoint format. You can easily download one, make your changes and be up-and-running within a few minutes with a great professional looking video.
What is the Presentation Summit?
For nearly two decades, Rick Altman has been hosting the Presentation Summit, a highly popular event that is geared towards users of PowerPoint and other presentation platforms.
Indezine.com is the official Media Partner for the Presentation Summit.
Date: October 6 to 9, 2019
Location: Hyatt Regency Hill Country Resort and Spa, San Antonio, TX, United States
---
---