By Kurt Dupont
What is Multiscreen Digital Signage?
Multiscreen digital signage is when you have your messages or any other content shown on more than one screen in your facility. This approach ensures that your messages and information can be seen throughout your facility so that you can keep all your employees, management, and patrons informed. Multiscreen digital signage is also used when you have more information than can be shown on one screen, such as a restaurant showing its entire menu or a large conference center showing many events.
How Does Multiscreen Digital Signage Show on More Than One Screen?
We are going to show you multiple ways of getting your digital signage to show on more than a single screen and we will discuss the advantages and drawbacks of each.
Option 1: Single Player – Multiple Monitors
How it Works
You have multiple monitors connected to one computer, laptop, or another type of player with a wired connection out to each. Anyone who has ever had multiple monitors on their desk connected to their computer or laptop has worked with this configuration. You simply plug two different monitors into the back of your computer or laptop and then you can control what shows on each screen.
Advantages
No extra software or player costs, and you can use your existing computer equipment as a player
Drawbacks
Ties up a computer or laptop or you can purchase one especially for this purpose
If you want the additional screens far away from the computer, you have to run cabling
Long cabling to reach faraway screens can cause signal degradation
Limited to two screens unless you purchase special graphics cards
Needed Equipment and Software
Computer with multiple monitor capability. Most standard computers and laptops can handle a limit of two monitors.
---
Option 2: HDMI Signal Splitter
The second option for multiscreen digital signage is to use an HDMI signal splitter.
How it Works
An electronic box takes the HDMI input signal and then duplicates it and outputs it to additional HDMI out ports – 2 port or 4 port options available. Here is an example of an HDMI signal splitter on Amazon.
Advantages
Low cost – about $30 US for output to 2 hdmi ports, about $46 for 4 ports
Drawbacks
Still have to run wires to each monitor
Useful to only about 10 m or 30 ft from player
Some splitters have lower resolution
Same output on each screen – no control over what is shown on the additional screens
Needed Equipment and Software
HDMI signal splitter – about $30 US for output to 2 HDMI ports, about $46 for 4 ports
Additional screens and monitors with HDMI inputs
---
Option 3: Split the HDMI Signal – Wireless
The first two solutions included messy wires. If you prefer to set up your multiscreen digital signage without running wires, you can also split the HDMI signal wirelessly.
How it Works
An electronic box takes the HDMI signal, duplicates the signal then casts it wirelessly to a receiver. You can use a single receiver on the other end or multiple receivers to receive the signal on multiple monitors
Advantages
Cost – $150-$210 US
No messy wires to worry about
Drawbacks
Have to show the same output on each screen
Might be limited in output resolution. Some I looked at were 1080p output with no 4K available
May be have interference with transmission as it uses the 5 GHz band
Needed Equipment and Software
---
Option 4: Digital Signage Players
How it Works
Each screen or TV has a digital signage player connected. You can use a computer, laptop, tablet, stick PC, or smartphone as a player.
Advantages
The playlist is locally cached so it continues to play if there is a network problem
You can show different playlists on each monitor. So you can show different messages on the factory floor, in the reception area, and in the conference rooms.
Drawbacks
Need a hardware player for each monitor (Windows, Android computer, laptop, tablet or smartphone)
Needed Equipment and Software
Hardware player for each screen. This can be a repurposed computer, tablet, laptop or a stick PC. Stick PCs, run about $110-$170 each. You can also use an Android smartphone if you are using SignageTube as your playlist manager. For Windows-based players, you can use iPoint or SignageTube.
---
Option 5: Smart TVs & Signage Tube
How it Works
Most smart TVs have the capability to add digital signage player software like SignageTube to them.
Advantages
Drawbacks
Must use smart TVs instead of regular TVs
Needed Equipment and Software
---
Multiscreen Digital Signage Case Studies
Here are some of our other case studies and articles on multiscreen digital signage:
Help With Your Multiscreen Digital Signage Setup
If you would like help with your multiscreen digital signage setup, please contact us. We are always happy to help.
---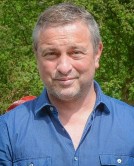 Kurt Dupont is a solution provider who would go out of his way just to ensure he brings out the best when it comes to issues that have to deal with data-driven presentations, data visualization, and digital signage software.
He started by working at airports worldwide to set up airport databases and flight information screens. This evolved to become the basis for PresentationPoint.
The views and opinions expressed in this blog post or content are those of the authors or the interviewees and do not necessarily reflect the official policy or position of any other agency, organization, employer, or company.
---
---