Entrance Animations in PowerPoint 2016 for Windows
Created:
Wednesday, March 7, 2018, posted by
Geetesh Bajaj
at 9:15 am
Among several types of animations that PowerPoint 2016 provides, Entrance effects are probably the most popular. By applying Entrance animation effects, you can make your slide objects appear on the slide almost magically! You make them appear in the fraction of a second, or get them to fly in from any direction. You can also do a zoom in, or even better, just make it subtle with a simple fade in. Whichever Entrance animation effect you choose, make sure to go for something that is in sync with the subject of your presentation. Most of the time, Appear, Fade, or Wipe effects work the best.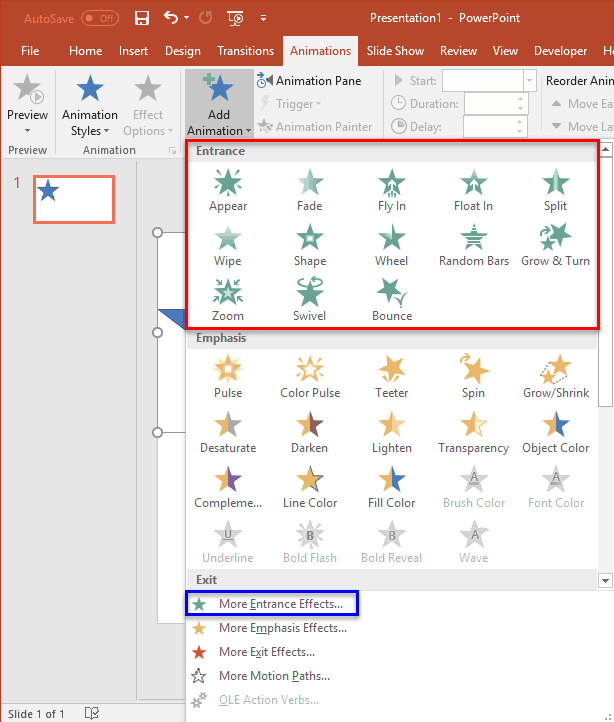 Explore Entrance animation effects in PowerPoint 2016 for Windows.
You May Also Like:
---
---
Filed Under: PowerPoint 2016
Tagged as: Animation, Entrance Animation Effects, Office 2016, PowerPoint 2016, Tutorials

Microsoft and the Office logo are trademarks or registered trademarks of Microsoft Corporation in the United States and/or other countries.