Born in England, Nigel Holmes studied illustration at the Royal College of Art in London and then freelanced for magazines and newspapers for 12 years in London before going to New York in 1977 to work for Time Magazine. He became graphics director and stayed there for 16 years. He has written several books on aspects of information design. With his son Rowland, Holmes makes animated short films. Clients have included the TED conference, Fortune Magazine conferences, Good Magazine and the National Geographic Society.
In this conversation, Nigel explains how he prepares for each speaking event.
Geetesh: Nigel, When you need to present, what are the most important things/issues you take care of—and how has this preparedness helped you in the past?
Nigel: Here are a few things I look at:
Appropriateness for the audience. Have they seen it before? This was a mistake I made at Rick's conference in New Orleans: people complained to him that they had seen some of the material before. This may not matter if what you are saying is solid teaching information, but if it is more theatrical, as some of my things are, then I do understand some people's complaints. However, I've also been told just before a presentation that they hope I'll do the million billion trillion things (for instance), again!
I always read through my notes and compare them to the slides. Never be taken by surprise by something being out of order. Also, read through to time the talk. Adjust the number of slides if necessary.
It's very important to know what the next slide is before it appears on the big screen. This way I can build suspense or surprise. Timing and the pacing of the talk is very important. I include some black/blank slides to signal either that I am changing the subject, or want people to just listen to me speaking, with no visual to distract them. Also, I go through some slides quite fast, while others stay on the screen for longer. As I said, pacing is important.
If I'm involving the audience, I measure the space before the talk. And practice where people will stand. And place any props in the right place so I'm not looking for them during the speech.
If the timing of the talk is critical, pre-select members of the audience so when you ask for volunteers, they come up quickly.
I always try to talk to the AV people before a talk to make sure the technical side (sound and projection) is OK. In New Orleans, they assured me that it would be OK, but it wasn't and that actually upset me quite a lot.
I always know more details about everything I'm talking about. At one conference, I was informed during my speech that the next speaker had been delayed and could not make it. The organizer asked: could I speak for twice as long?! In that case, I made good use of question time, as well as stretching what I had to say!
I think of the speeches I make as a performance. I rehearse. I go to sleep reciting to myself the actual words I'll start with…then during the actual presentation, my notes are just there to help with specific points, names, dates, numbers. I never read the notes…with the exception of quotes (if they are not on the screen).
I move around, rather than just stand at a podium, or, worse, sit behind a computer to present; so that means you need to ask the AV people for a wireless microphone you can wear.
I always try to look at the audience; not at my notes and certainly not at the screen. People have come to hear you, not to read along with you as you read what's on your slides (and anyway, don't put too much on one slide).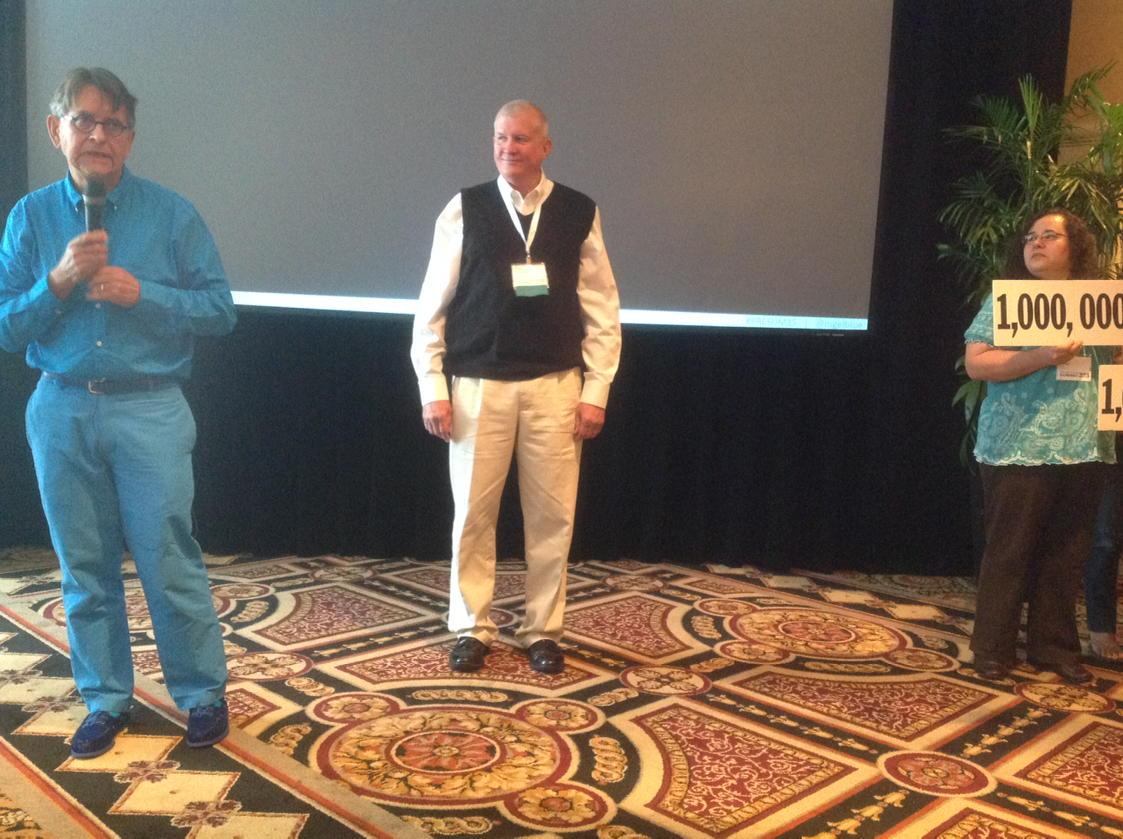 Geetesh: Can you share some thoughts on what wannabe presenters should do to get their preparedness perfect the first time?
Nigel: Basically all of the above. If i had to choose only one thing: rehearse.
Humor can be difficult to pull off. If you feel that the audience isn't with you when you tell a joke or use a lighter approach to your subject, you'd be wise to stop doing it, and be more straightforward.
See Also: Nigel Homes on Indezine
---
---