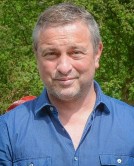 Kurt Dupont is a solution provider who would go out of his way just to ensure he brings out the best when it comes to issues that have to deal with data-driven presentations, data visualization, and digital signage software.
He started by working at airports worldwide to set up airport databases and flight information screens. This evolved to become the basis for PresentationPoint.
In this conversation, Kurt talks about the new free for life version of SignageTube, an online digital signage platform.
Geetesh: Kurt, please tell us about your new SignageTube Free for Life offer. What prompted you to create this new option for digital signage?
Kurt: Like many other software companies, we offered a free trial of our SignageTube software. Ours was a generous 15-day free trial which should be enough for customers to fully test the software to see if it meets their needs. But, as people get busier and busier, we were finding many people would sign up for a trial but just not be able to dedicate enough time to fully test it within the trial period. Then, we would get support requests, asking if we could extend their trial so they could try it.
Providing the Signage Tube Free for Life option solves this problem by letting people work with a single screen for as long as they want – even forever. This way, they can fully test the software and let SignageTube prove to them that it is the best digital signage solution for them.
Another solution the free-for-life option provides is creating an excellent free entry point to digital signage for small non-profit organizations and small businesses (like mom-and-pop shops). These organizations and shops can get started for free and expand later once they see the benefits digital signage is bringing to them.
In addition to the free-for-life account, we also offer special pricing for non-profits and educational institutions.
Geetesh: What are the differences between this free offering and your regular SignageTube product. Also, is there an upgrade path available to SignageTube Free for Life users?
Kurt: We wanted to make the free offering robust enough to be useable as we dislike "crippleware". The free offering provides most of the powerful features of the full licenses such as:
Unlimited bandwidth
Playlist management
Scheduling
Multi-platform capability
Smart TV capability
File synchronization
Live monitoring
Templates, etc.
The only limitations for the free version are:
Single screen
1 GB storage (clients just need to remove old videos when not using)
Good quality output vs high quality on regular accounts (to let us provide enough room on our servers for the larger number of free accounts)
SignageTube banner to show who provides the software
Clients can upgrade from the free account to the full-featured plans at any time.
You May Also Like: SignageTube: Conversation with Kurt Dupont
The views and opinions expressed in this blog post or content are those of the authors or the interviewees and do not necessarily reflect the official policy or position of any other agency, organization, employer, or company.
---
---