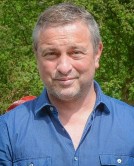 Kurt Dupont is a solution provider who would go out of his way just to ensure he brings out the best when it comes to issues that have to deal with data-driven presentations, data visualization, and digital signage software. He started by working at airports worldwide to set up airport databases and flight information screens. This evolved to become the basis for PresentationPoint.
In this conversation, Kurt talks about DataPoint, iPoint, and SignageTube.
Geetesh: With DataPoint 3.0, you moved from a license-based model to a subscription-based one. Please tell us more about this new model, and what happens to licenses of previous DataPoint versions?
Kurt: Well, this is indeed a new model for us where you are paying for licenses with a subscription, but in the software industry, this is not new at all. Many other software vendors are using subscriptions already. Think about Office 365 and Adobe Creative Cloud. We too are paying subscription fees for our software development, our servers, our weather and other APIs that we are using. So it is more than logical that we are following this trend.
Subscriptions are good value for the developer, vendor, or companies because it brings in recurring revenue. You can now better measure how long customers are using the software. More importantly, this benefit translates to a benefit for the customer too: they will always have access to the latest version of DataPoint, even when Microsoft is bringing out a newer version of PowerPoint, for which you had to pay for a DataPoint upgrade in the past.
At the beginning of 2020, we switched to these subscription-based licenses. Old license holders will not be affected. They can continue using their versions, and we will continue to bring out free updates and bug fixes for holders of perpetual licenses.
Geetesh: With SignageTube, you move onto another frontier for digital signage. And you also provide another digital signage solution in the form of iPoint. Can you tell us how iPoint and SignageTube are different, and how does one decide which solution works best in any given scenario?
Kurt: The big difference between iPoint and SignageTube is that SignageTube is a SaaS or digital-signage-in-the-cloud solution. You don't need to set up a server in your company for signage. You just make use of our optimized digital signage servers. You can upload a new presentation via a web browser and schedule playback for the remote television screens.
iPoint is typically chosen when you want to have full in-house control and you want to make sure that all content is kept extremely confidential. Setting up iPoint is a bit more complex than SignageTube since you have more components and you must set them up and configure everything.
When you sign up for SignageTube, then you will see that you pay monthly or annual fees, but the overall operating cost is lower because of this cloud solution. You and your personnel will need less time to run the system.
---
---